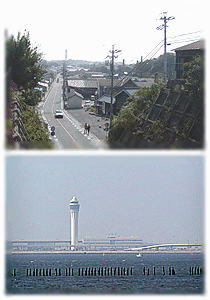 Tokoname is a long-shaped city, running from north to south along the west coast of the Chita Peninsula. The west side, facing Ise Bay, is flat, whereas the east sideis quite hilly.
 Since ancient times, it has been known as a city of ceramics and even now the ceramic industry is the main industry.




 The "Central Japan International Airport" was opened offshore of Tokoname on Feb.17,2005.
 Tokoname will have another face as an airport-city.
 You can come to Tokoname directly from abroad.